Sensor Cable for Fence Protection
Attached To the Middle of the Fence for
Full Height Intrusion Detection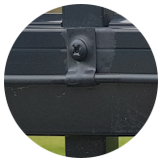 Perimeter Intrusion Detection for Metal Fence
Detect on ornamental, decorative or aluminum!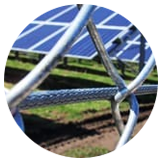 It can be installed on fences or concertina coil.
The sensor can detect any climbing or cutting
concertina coil.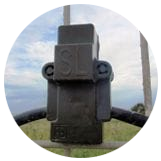 Shaker Fence Security System for
Commercial,Goverment and Military
Fenced Perimeters

Welcome To RBtec Perimeter Security Systems
RBtec Perimeter Security Systems was established in 1986 by security experts using extensive knowledge and many years of field experience in large integrated outdoor fence intrusion detection systems projects from small to high-risk large installations.
Today, RBtec is a leading technology company specializing in the design, development and manufacturing of wide range of perimeter security products and solutions.
We provide reliable, effective and affordable solutions suitable for any site where perimeter security is required.
Our portfolio of technologies include fence protection, buried sensors and underwater security systems.
RBtec has supplied perimeter intrusion detection systems for over 2000 security projects in more than 30 countries around the world to this day.
Among RBtec customer are governments, militaries, oil and gas companies, utilizes and power companies, industrial and commercial.
Learn more about RBtec Perimeter Security Systems